Golf Events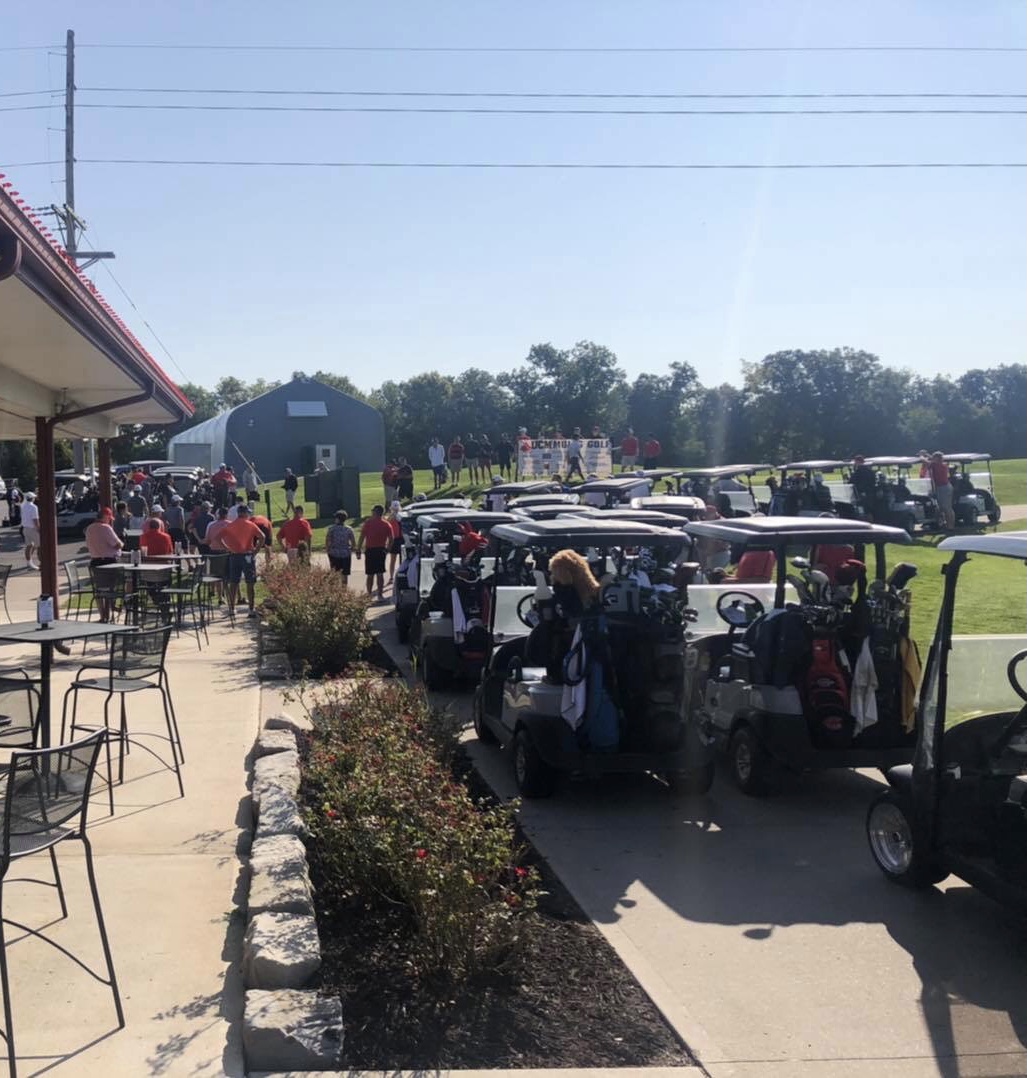 Thinking about hosting a tournament? Mules National Golf Club is the ideal setting for any tournament with a range of options in formats. Whether you are planning a full-field tournament, fundraiser, or a friendly outing, MNGC is equipped to provide you and your guest a top-notch event to fit your needs and budget.
Mules National Golf Club has a friendly and knowledgeable staff ready to help you price, plan, and execute a successful outing. We offer comprehensive options including catering from Traditions Restaurant or minor support from a tradition you're ready to bring to Pertle Springs.
For more information on packages and pricing for golf tournaments, call (660) 543–4182 or email Ron Kosmatka at kosmatka@ucmo.edu.
Non-Golf Events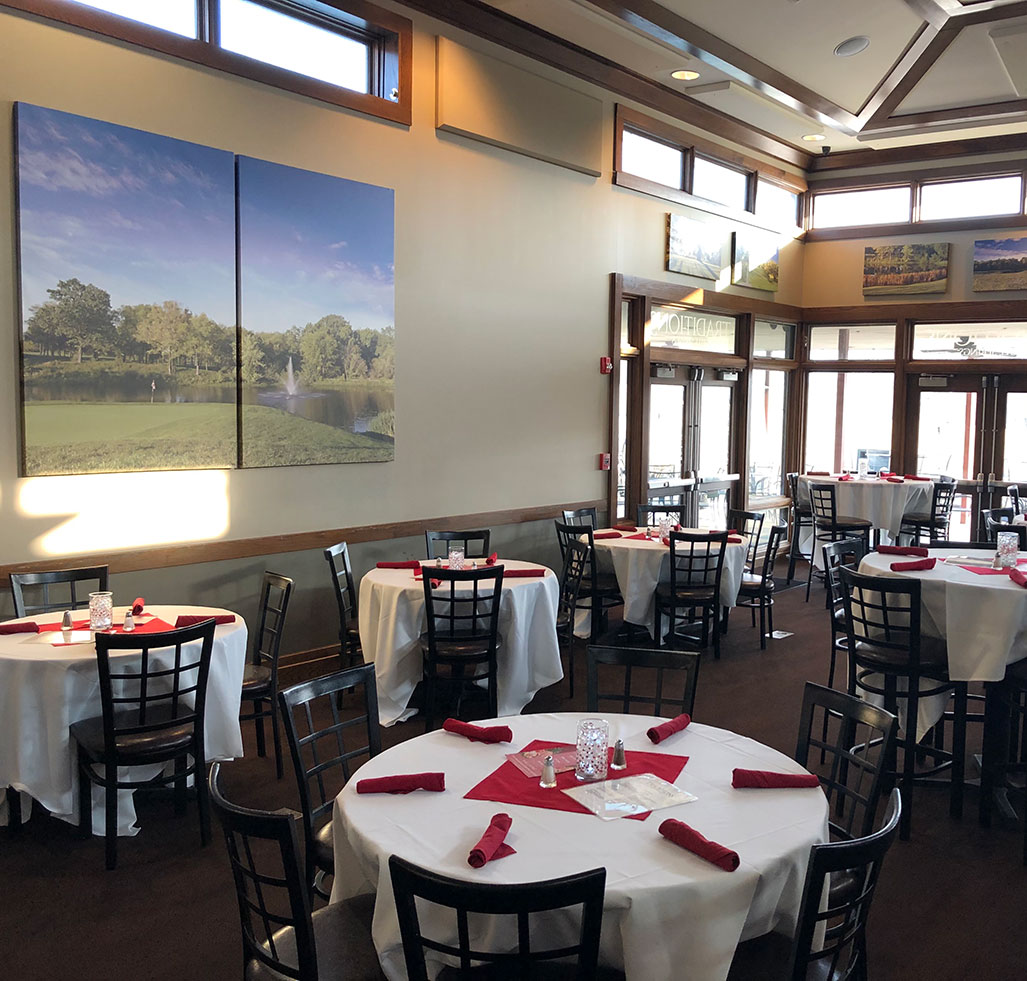 Looking for a new location to hold your next event? Check out Traditions at Pertle Springs!
As a staple of Mules National Golf Club, Traditions is a perfect setting for a wedding reception, class reunion, business meeting or to enjoy our rotation of Friday Night Features from our Executive Chef, Phil Hawkins. Traditions has served countless couples, families, and organizations stage their events with a range of culinary options, full-service bar, and a professional event-planning staff.
Traditions is committed to making your event a success. Our team of professionals are available to assist you with planning every aspect of your event. Our culinary team has designed a variety of menus to fit a wide range of budgets and tastes, including regional ingredients, University of Central Missouri favorites and specialty items. Should you desire a customized menu for your event, we will be happy to meet with you to create a special menu for your specific needs.
For more information on packages and pricing for non-golf events (banquets, gatherings, holiday parties, etc.) call (660) 543 – 4182 or email Chris Port at cport@ucmo.edu.